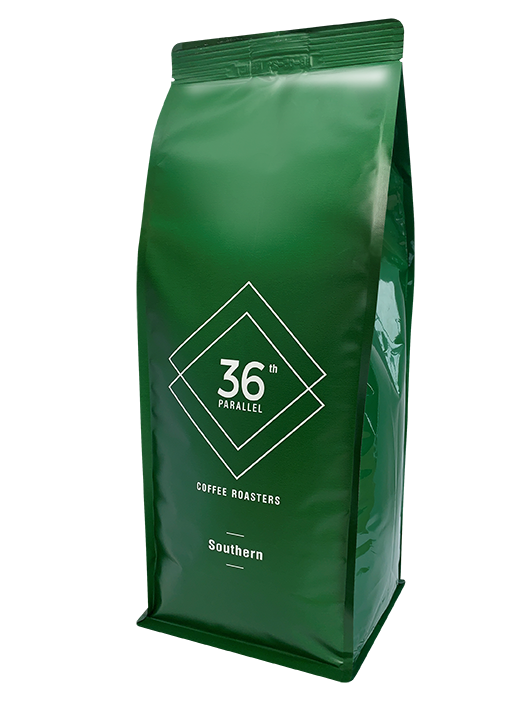 36th Parallel Coffee - Southern Blend - 1KG
Notes of Peach, berry acidity and honeycomb.
Our third wave SOUTHERN blend delivers the Melbourne touch to the classic Italian espresso.
SOUTHERN stays true to its original flavours with a crisp acidity, delivering a bright, sweet and well-balanced profile, perfect for your milk coffees and those who like their espresso full of taste.
SOUTHERN comprises Costa Rican, Colombian and El Salvador specialty beans in a balanced blend with a lightly roasted profile.