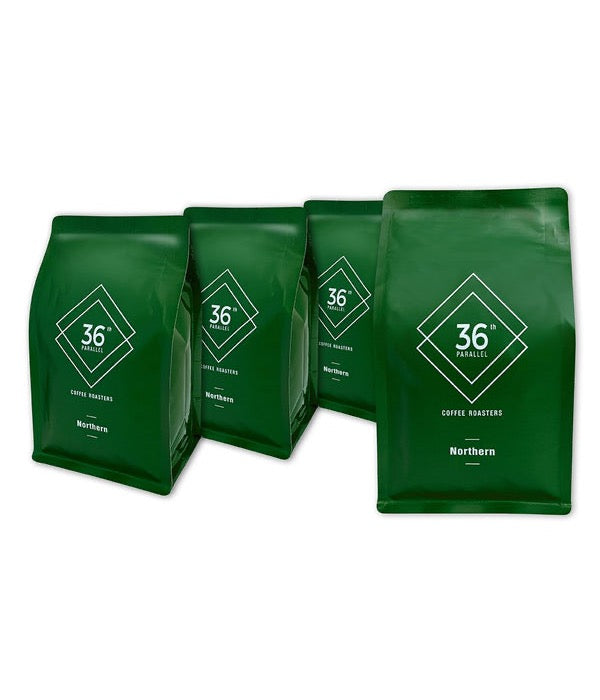 36th Parallel Coffee - Northern Blend - 4 PACK of 250 gram
Notes of chocolate, dark cherry, lemon acidity with a caramel finish
For those of you who like their blends a little darker.
NORTHERN comprises El Salvador, Colombian and Ethiopian specialty beans in a bold but balanced blend with a darker roast profile. 
36P NORTHERN has a toned-down acidity, a mild (and pleasant) bitterness with aromas of rich chocolate, dark cherry, lemon acidity, and a caramel finish. Delivering deep and sweet flavours, and a heavy body.