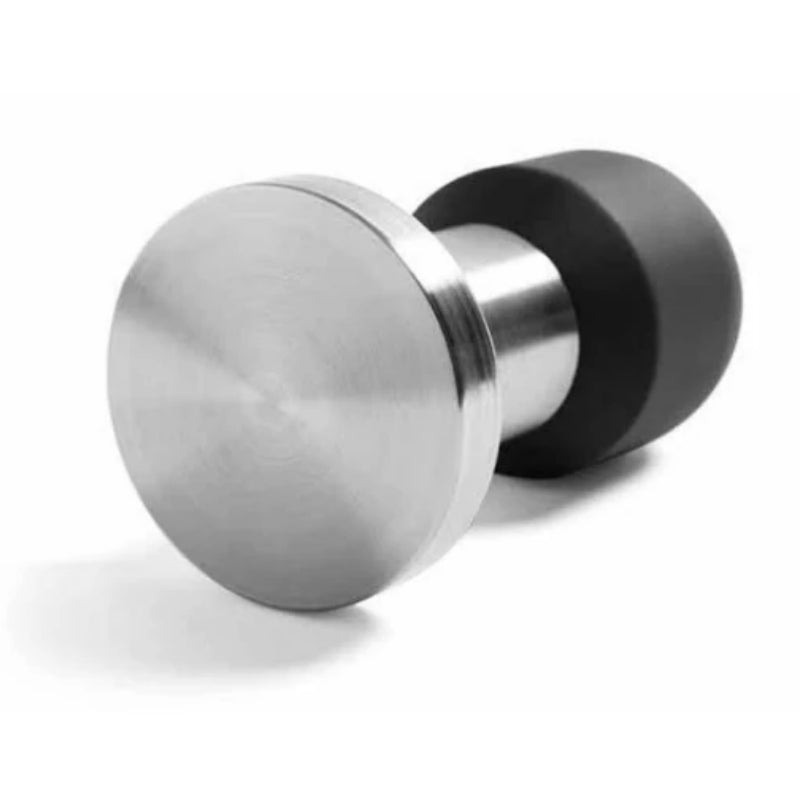 The Little Guy - Stainless Steel Tamper Commercial
For commercial use - measures at 58 mm.
The Little Guy premium tamper stands proudly with the best tampers in the world.
This Stainless Steel Tamper - Commercial measures at 58 mm for commercial baskets.

The key considerations during development were the weight of the tamper (440grams) and the balance of the weight being biased to the base.
The tactility of the silicon handle and the notably sharp radius at the edge of the tamper's flat base combine to optimise comfort and generate the best possible espresso shots. The sharper edge increases the surface contact area and optimises the density of coffee at the wall of the basket.
Much like the Little Guy Espresso Maker, every aspect of the tamper has been passionately considered and perfectly executed in production.